Have you ever dreamed of having a group of people who would support and promote your books? Even go so far as purchase an entire first printing? Well, you can – if you write a book that accurately portrays farming or ranching. I discovered this when my book Farmer George Plants a Nation earned awards from several state Farm Bureaus, and then again when I attended the Writing About Agriculture Workshop at the
HighlightsFoundation
this past weekend.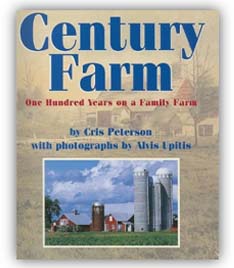 Cris Peterson
, dairy farmer and author of ten award-winning books about "the wonder of where food comes from" spoke with passion about the negative stereotypes that surround farming (think 'Green Acres') – "We're the last great prejudice," she says. And she's out to squelch those stereotypes with picture books like
Century Farm
,
Seed Soil Sun
, and
Horse Power, the wonder of the Draft Horse
. "It's all about the wonder," Cris says. She wants to create that "Wow, I didn't know that!" reaction from her readers, so they feel connected to what they eat, wear, and use everyday.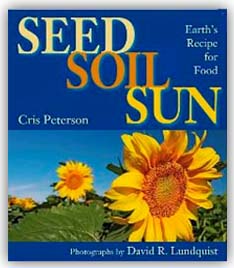 Ask the next child you see where their food comes from and they'll probably say, "The grocery store." Campbell's Soup conducted a survey and discovered that 54% of the people they asked thought soup came from a factory. It's cooked and canned there, but what about those ingredients? The business of Agriculture – the growers (large and small), processors, distributors, researchers, and everyone involved wants kids and adults to know where food comes from and how it gets to their table. It's a pressing need in this high-tech digital world where the amount of farmable land is shrinking and the population keeps growing.
I confessed my farm-faux-pas-near-miss in Farmer George when I wrote 'pushed the plow'. Fortunately, the gaff was caught before printing and we changed it to "guide the plow." It may seem like a silly thing to someone who has never tilled a field, but it's serious business for those who have. They're tired of picture books that show farmers in overalls milking a cow by hand, or pigs wallowing in the mud. That was then, but high-tech dairies with rotating carousels, and clean pigs are now.
Leading the cheering section for great Ag books is Kevin Daugherty the Education Director at Illinois
Agriculture in the Classroom
. He spoke with such enthusiasm about how he and his staff actively seek out books that portray Ag in a positive light, and when he finds one, he purchases it to give to teachers throughout the state, along with lesson plans, activities and so much more. And it's not just Illinois. Every state is eager for books that connect children to their food and fiber. The goal is to help educators teach writing, reading, science, history and math through agriculture.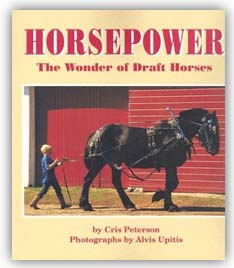 So, wondering what to write about? Think about agriculture and all of its possibilities. But -- Do your research whether it's fiction or nonfiction, so you too, can have Kevin and all the folks like him support and promote your exciting, enlightening, and ACCURATE book about Agriculture.
Just a few great Ag books to check out:
Picture Books:
Apples to Oregon by Deborah Hopkinson
Extra Cheese, Please! By Cris Peterson
Fantastic Farm Machines by Cris Peterson
Harvest Year by Cris Peterson
The Scrambled States of America by Laurie Keller
A Handful of Dirt by Raymond Bial
Novels:
A Season of Gifts by Richard Peck
Little Joe by Sandra Neil Wallace
The Beef Princess of Practical County by Michelle Houts
Return to Sender by Julia Alvarez
Just Your Average Princess by Kristina Springer